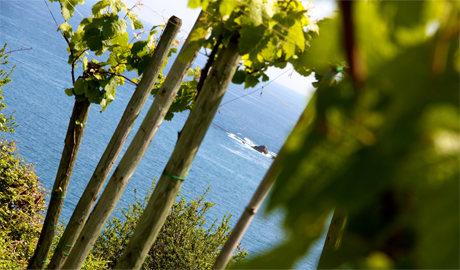 TXAKOLI OLATU
100% HONDARRIBI ZURI
A WINE FULL OF EXPRESSION
The Txakoli Olatu is made from the local grape variety named «hondarribi zuri» in an own closed production vineyard of 15.7 hectares. It is a modern txakoli, with traditional notes of this type of wine.
This white wine is made using traditional methods, under exhaustive controls. We follow the latest trends in wine-making technology, which results in improved fermentation and high-quality wines.
When you serve the txakoli into your glass, it delivers sparkles of light and bright colours, combined withe the characteristic golden hues, as well as intense while fine fruity aromas that form a delicate ensemble.
Fresh and fizzy in the mouth, it is subtly acid, with a rich, savoury aftertaste and a wealth of sensations that remain in your mouth long after the wine is swallowed.
A wine full of expression, mixed up with the nature of the Atlantic Ocean.